Main Catalog Version III is ready!!
Home >
News >
Main Catalog Version III is ready!!

We are excited to announce the release of Nine9 maincatalog III.
The new 166 pages catalogue features helpfulproduct information of major subject including :
● Spotting - #NC Spot Drill, #ACE Spot Drill, #Micro Spotting.
● Centering - #i-Center, #Spot and #Countersink.
● Engraving - #Engraver start from 30° and 0.1mm bottom width.
● Chamfering - #Chamfer Mill, #Corner Rounding.
● Deburring - #NC Deburring, #Deburring Mills.
● Milling - #Ergo ER Taper Shank Cutter, Power Mills.
● Drilling - #NC Helix Drill, Super Power Drill.
● Boring - #Eccentric Boring Tool and #Quick Change Boring Tool.
with all the characteristics that make them unique in the market.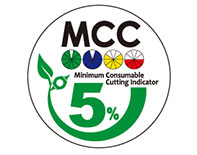 Meanwhile, this catalogue will also bring you new concept, Minimum
Consumable Cutting, known as MCC. That is each Nine9 insert only
takes <5% carbide raw material compared to a whole solid carbide
tool and still can achieve good performance.


The printed version of new catalogue will be shipped out in next two weeks. You can view
the PDF version Here. Of course, you can contact our sales team, if you have any further
questions.


Maybe you would like read more: